committed to making health and safety a priority
Protecting Our Employees and The General Public from Workplace Injuries
COVID-19 has changed the way we all do business. Now more than ever it is imperative that Health & Safety measures are taken to keep everybody safe. As an essential service provider we have been adapting to the ever changing environment and remain open to ensure our clients have interruption free telecom and security services. The entire Ainger Team is taking action and following the necessary steps to ensure that Health and Safety is always put first.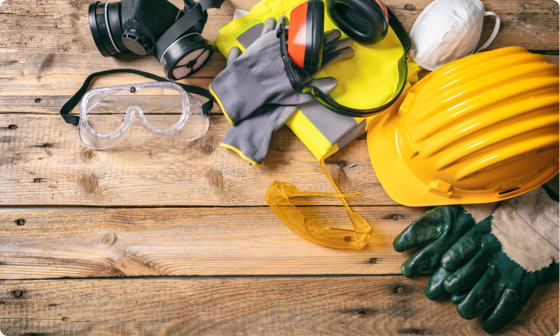 We are committed to providing a safe and healthy work environment so that workplace hazards are reduced and workplace injury is eliminated.
Every employee must protect his or her own health and safety by working in accordance with the Ontario Occupational Health & Safety Act (OHSA), complying with other government safety legislation where applicable and applying safe working practices as established in Ainger Cabling + Security's Health & Safety Handbook. (Available upon request)
All technicians have completed Working at Heights at a Ministry of Labour approved training and have completed Worker Awareness training from the Ministry of Labour.
The Accessibility for Ontarians with Disabilities Act (AODA) was implemented to ensure barriers to all Ontarians with any form of disability are removed. It is Ainger Cabling + Security's mandate to provide excellent customer service to all of our customers and potential customers including individuals with disabilities. We strive at all times to provide our services in a way that respects the dignity and independence of people with disabilities.
With respect to Ainger Cabling + Security services provided to customers having a disability, a feedback process is available by means of requesting and submitting a Contact Request Form or by contacting Ainger Cabling + Security by means of the following:
Ainger Cabling + Security 613-226-9937 admin@ainger.com www.ainger.com
Connect With Us
CONTACT US
Get in Touch with Ainger Cabling + Security